Visiting Skarð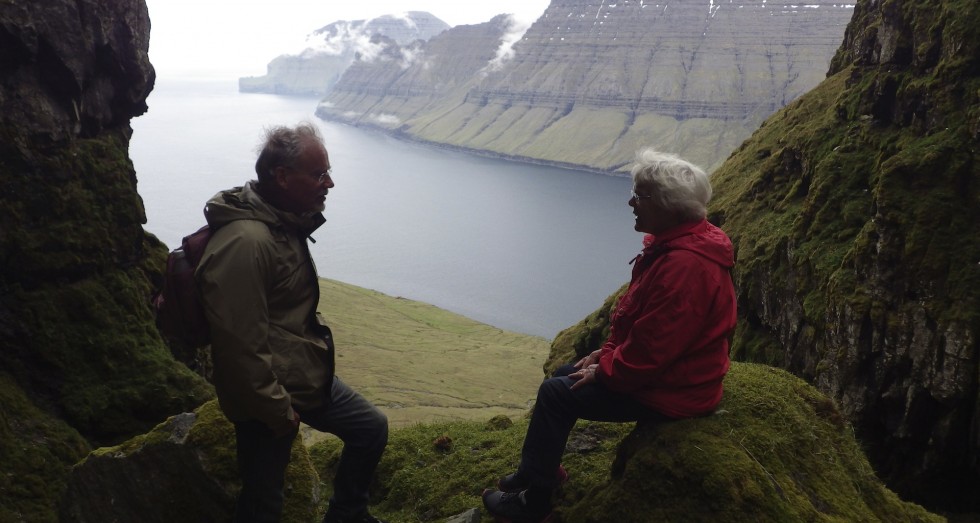 June 25, 2013 the team visited Skarð. 14 people were in the group. The trip began in the village Kunoy and then the walk went over Skarðsgjógv and back down to Skarð. In the group were beside the production team, a guide and a small film crew. This gave the group a great opportunity to get some rich experience in how people lived here 100 years ago, before they left the village for good.
The journey took more than a few hours. The film crew recorded the video you see on the website as well as other documenting the the trip itself.
To experience and feel this journey under the skin, as well as getting a detailed description, did something to the group. Exactly what it did to each team member is individual, even though the group agreed that it was an unforgettable journey. The team has better capabilities to understand the history and the environment of those who lived here so long ago, something that will benefit the play. In the village itself the group got detailed description of who lived where and who the descendants were.
Rather than walking the entire trip back through Skarðsgjógv, a boat picked the group up at the old landing place the people used for their boats, and sailed us back to Tórshavn.